Clan Wood Scarf
---
Clan Wood Scarf
£14.95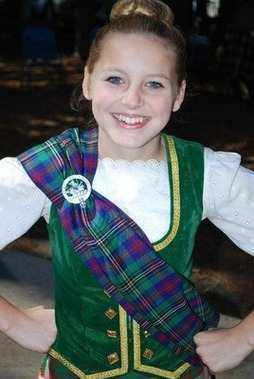 For clansmen and women, these comfortable woollen scarves are woven in Scotland. Approx. measurements: length - 140cms + 4cm end fringes; width - 30cms. Dancer Bailey Wood is seen here wearing her scarf as a sash! She has fetchingly gathered it at the shoulder with her Clan Wood crest badge.
If you are not resident in the United Kingdom, the PayPal system will automatically show the price in your national currency before you submit your payment. For a quick check, use this link:
http://www.xe.com/ucc
.